Stranahan Theater Seating Chart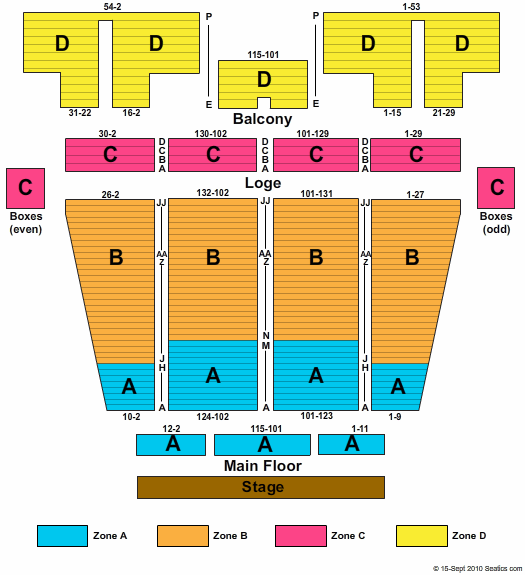 Seating in the Stranahan Theater is spread out across three levels; the Main Floor, The Loges, and the Balcony, giving visitors a variety of sightlines to choose from.
Patrons are advised to arrive around 30 minutes prior to the start of their performance, allowing enough time to find their seats. Seating in the Stranahan Theater is intuitively laid out, but if you have any problems finding your seat, please ask one of the friendly steward staff, who will happily point you in the right direction.
Note that seats cannot be changed on the day of the show, and patrons are asked to stay in their original assigned seats to avoid disruption. Please remain seated throughout the duration of the performance. If you are required to leave midway for any reason, please do so as quietly and carefully as possible to cause minimum distraction to your fellow members of the audience.